Veganism is growing every day, with more and more people deciding to consume fewer animal products. Some are strict vegans, others want to make a conscious effort to help the environment – also known as 'flexitarians', and some do it out of dietary needs. Whatever the reason, caterers need to grab the trend with both hands because it isn't going away – in 2020, vegan skyrocketed, with over 40% of Brits changing their diet to contain less meat and dairy products – and by 2025, it's predicted that 50% of consumers will be 'flexitarian'.
Plant-based food has grown so much, it's already gone mainstream, with the likes of Papa Johns, Byron, Zizi, Wahaca, Wagamama, Burger King, and even Nandos all featuring plant-based options on their menus.
To help our customers meet the growing demand for delicious plant-based food, we're beginning to introduce our range of vegan products, including our brand new Fairway Assured Premium Vegan Mayo.
Creamy and delicious, our new vegan mayo offers the classic taste we know and love, but without the egg. It's made using only the best oil and uses a full-proof recipe that's free from artificial flavours and colours, and suits a range of dietary requirements: vegetarian, vegan, gluten and common allergies like mustard, egg, nuts etc.
Steve Jeavons, purchasing director at Fairway, says: "We are always looking to bring new great tasting products to the Fairway Assured range. The new Fairway Premium Vegan Mayo is a brilliant product developed in response to the growing demand for healthier, great-tasting products 'on trend' with vegan consumers. Not to mention its great taste will be loved by more than just those eating a plant-based diet but flexitarians and meat-eaters too."
Smothered generously on most sandwiches and burgers, and one of our favourites, chip dips. Mayo is the glue that holds a lot of food together.
Our new vegan mayo can be swapped for any occasion you'd use 'traditional' mayonnaise: in sauces, as a spread or a dip.
Why not give some of these delicious plant-based meal ideas a go?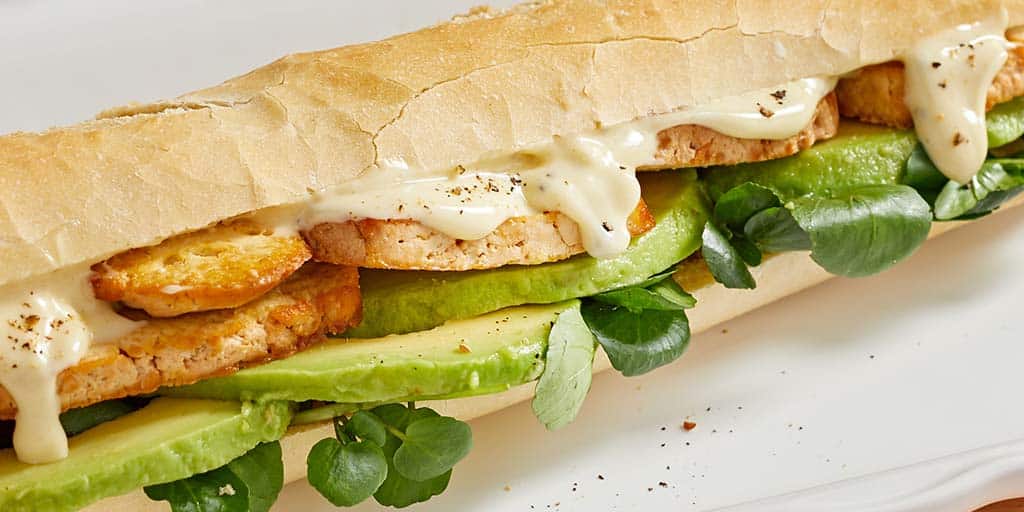 The ultimate vegan burger:
Grab a soft bun and smother it in your new Fairway Assured Premium Vegan Mayo, add a plant-based patty, top with vegan cheese, sliced tomato and lettuce. Serve with a side of your crunchiest fries and a pot of that creamy mayo (consider running some harissa paste through it for a spicy twist).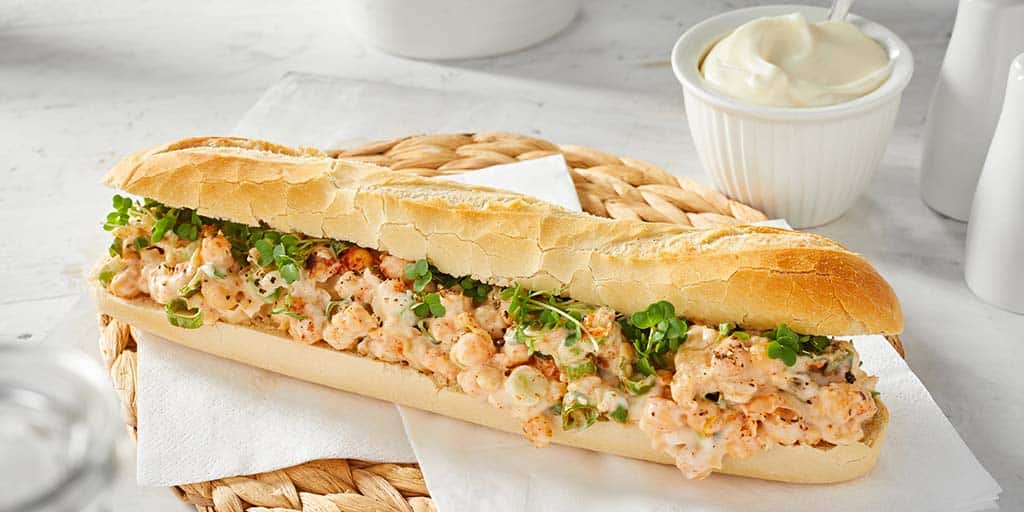 Vegan 'tuna' sandwich:
A staple sandwich on most menus, give this recipe a go for a surprisingly delightful 'tuna' filling.
Mash up ½ a large tin of chickpeas with the back of a fork and season with salt and pepper.
Add a little sweetcorn, a teaspoon of capers, ½ a teaspoon of smoked paprika, a little chopped spring onion, the zest of half a lemon, and combine with the Fairway Premium Vegan Mayo.
Spread the tuna filling onto your bread, and if you want to, add some vegan cheese and turn it into a toasty – you could also use this as a filling for a jacket potato.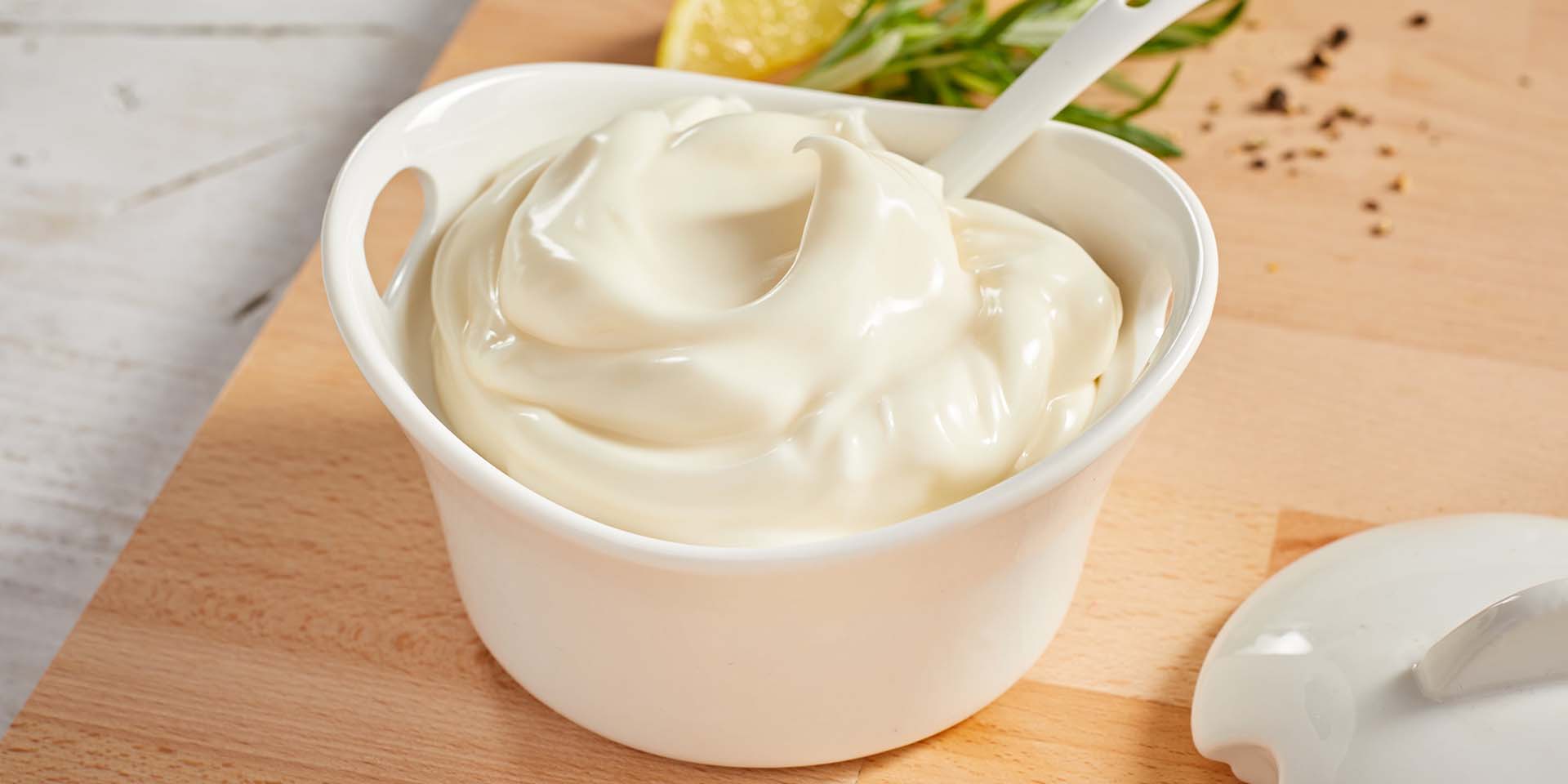 Vegan aioli:
So simple but so delicious, this vegan aioli will be a true crowd-pleaser.
Take three tablespoons of Fairway Assured Premium Vegan Mayo, and mix with a finely grated/chopped clove of garlic.
Add one teaspoon of dijon mustard, two teaspoons of lemon juice, and a little black pepper.
If it's looking a little thick, add some good golden olive oil to thin it down. (Make sure all the ingredients you use are vegan friendly).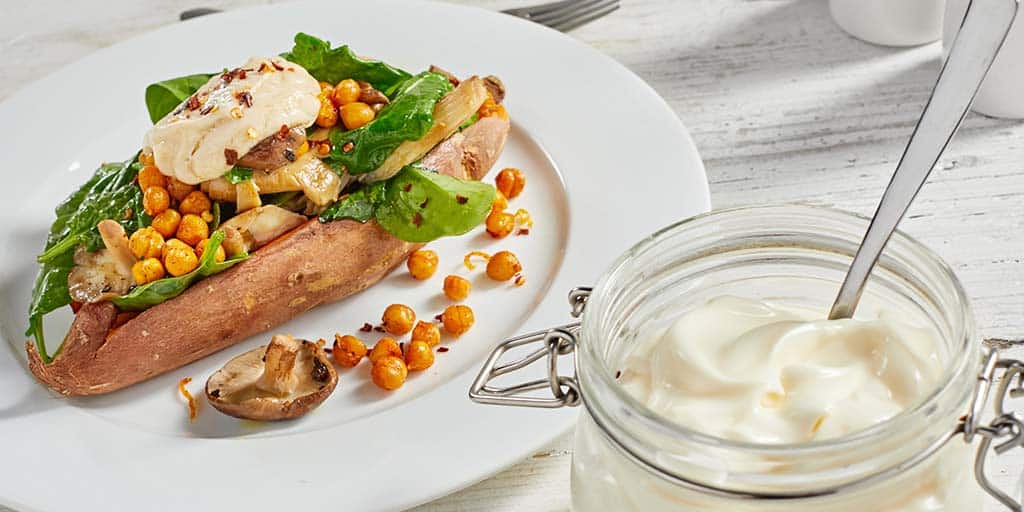 Next level roasted sweet potato:
Place your sweet potato whole into an oven and roast until cooked.
While it's cooking, empty a tin of chickpeas into the oven (drained and dry), and season with salt, pepper, smoked paprika and a little olive oil – roast until crisp, then leave to cool. (Once cool, store in an airtight container and add to other dishes like salads).
In a pan, fry off some sliced mushrooms and wilt some spinach.
In a separate bowl, mix two tablespoons of Fairway Assured Premium Vegan Mayo with 1 tbsp of tahini.
When the sweet potato is finished cooking, cut lengthways and top with the mushroom and spinach mix, roasted chickpeas and then generously drizzle over the tahini mayonnaise.
Finish with a sprinkle of freshly chopped coriander and season well.
Explore the product and Donwload the data sheet