The latest research by the Vegan Society states that there are over 540,000 non-meat and fish-eaters in Great Britain. Of course, that's an enticing market for any businessperson to enter, but when the businessperson in question has a passion for all things vegan, too, a new plant-based food brand makes perfect sense. Cue Jane Toner, who after spotting a lack of vegan cakes and treats, set up Botanical Bakes from scratch.
In the latest StartUp Story, we follow her mouth-wateringly exciting journey into setting up her own company.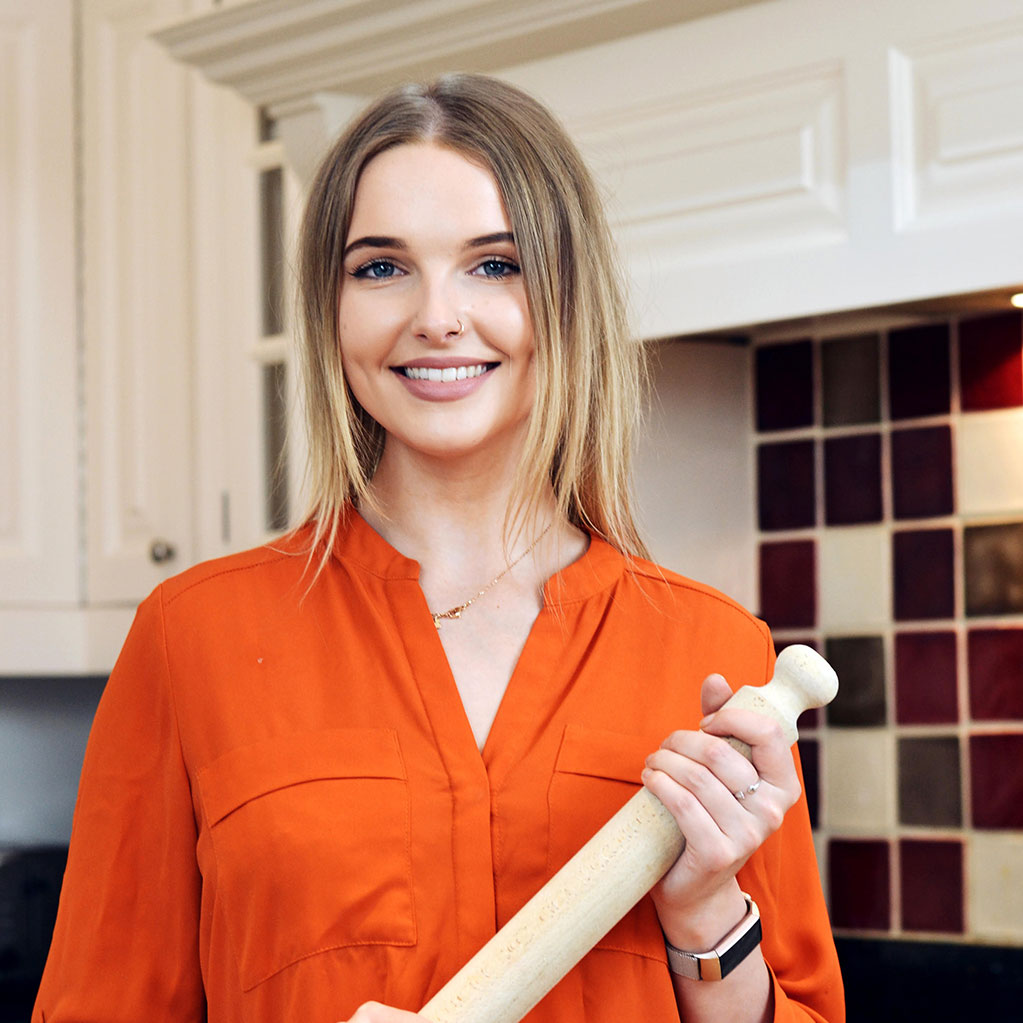 A New-found Obsession
"After completing Veganuary (Vegan for January) this year, I became fascinated with exploring the vast range of plant-based alternatives." says Jane, who soon put her all into developing a multitude of vegan recipes as a result of this 'new-found obsession'.
Sharing her bakes with friends and family – who simply couldn't believe how good they could taste without milk, eggs or butter – Jane knew she was truly onto something. After all, vegans and vegetarians deserve to tuck into indulgent sweet treats, too. But is that truly possible without the ingredients we usually add to cakes? Jane certainly thinks so.
Saying 'No' to Crumbly Flapjacks
Her business began soon after she noticed a lack of vegan bakes in coffee shops. "Some of them had the odd crumbly flapjack, but I really found that overall these places were lacking a good vegan offering. So, I developed a recipe list full of vegan alternative to cakes and bakes typically found in cafes and sourced a local test kitchen with the goal to take my baking from hobby to business."
Alongside her partner, Mike, who she admits is much more business-orientated than she is, he immediately got on the phone to local distributors and cafes to pitch the products. "He did an amazing job and we landed six meetings in our first month – clearly there was high demand!"
So Much More Than Baking
This transition to commercial sale did not prove easy for Jane and Mike, who quickly learned the difficulties of setting up a food business from scratch.
"It was so much more than baking the food; it was the freezing, storing, logistics, documentation, and the list goes on. But we were so determined to get this off the ground and weren't going to let any of these things get in the way."
A Successful, One-Woman Show
After a little brainstorming, Jane and Mike figured out every obstacle they'd face and every process they would use to overcome it. Gradually – and just like the ingredients Jane would lovingly add to her bakes – everything came together perfectly.
"After many unsuccessful attempts, we managed to get a distributor who supplied 300 cafes in the North West. We'll be supplying loaves such as banana bread, ginger cake, lemon drizzle and madeira."
Loaves were the obvious choice for 'a one-woman show' such as Jane's, as she found they could be easily mass-produced and didn't require much in the way of icing or decoration.
With more recipes in development and more and more people getting in touch to secure orders, Jane can't wait to expand her business further. "Watch this space!"
Jane's Vegan Carrot Cake
Ingredients
For the Icing
450 g icing sugar
3 tbsp vegan butter (I use Vitalite or Pure)
2 tsp vanilla extract
1 tsp apple cider vinegar·
3-4 tbsp fresh lemon juice
For the cake
230 g coconut oil (melted)
300 g soft light brown sugar
2 tsp vanilla extract
215 ml almond milk
420 g plain flour
1 1/2 tsp bicarbonate of soda
1 1/2 tsp baking powder
1 tsp ground cinnamon
1 tsp ground ginger
pinch ground cloves
1 lemon (zest only)
250 g grated carrots
100 g walnuts
Method
To make the icing, place everything in a large mixing bowl and mix until light and fluffy. If the mixture is too stiff add a little more lemon juice. Set aside until needed.
Heat the oven to 180C. Grease 2 x 20cm sandwich tins with a little melted coconut oil and line the bottoms with parchment paper.
Whisk together the oil and sugar, then add the vanilla and milk. Make sure the milk is a bit warm as the oil might start to solidify if not.
Combine the flour, baking powder, bicarb, spices and lemon zest in a separate bowl. Add these to the wet mixture and mix well.
Chop 80g of the walnuts and add these to the mixture along with the grated carrot and stir. Divide the mixture evenly between the prepared tins and bake for 35 minutes until a skewer inserted into the middle of the cake comes out clean.
Allow to cool in the tin for 10-15 minutes, then turn onto a wire cooling rack and allow to cool completely.
Sandwich the cakes together with half of the icing in the middle and the other half on top. Decorate with remaining walnuts. You can crush some up and sprinkle these over too. Enjoy!

Download Recipe Card