What will you be plating up on Good Friday? Are you sticking with tradition and cooking a roast, or perhaps you have some more inventive ideas up your sleeve? From pop-up restaurants who only serve fried food on Good 'Fry-day' to bars hosting Good Friday beer tasting events, everyone's thinking a little differently this Easter.
Here's how you can do the same and give your diners something to talk about.
Create a Themed, Family Event
Easter is always a busy time on the hospitality calendar, but have you thought about how you might cater for your customers' children, too? After all, Easter's synonymous with chocolate – and more importantly for kids, chocolate egg hunts!
So, why not plan your own choccy egg hunt ahead of Easter? This year, Easter Sunday takes place on Sunday, April 12, with Good Friday on the tenth of the month.
There are plenty of Easter egg hunt ideas over here, if you're short of some ways to entice more families through the doors of your restaurant or café.
Make this Easter a 'Hoppy' One
Sure, your customers will have a happy Easter, but will they have a 'hoppy one'? You could take a leaf from the book of this company by hosting an Easter-themed beer-tasting event – they're even ensuring vegans are catered for with plant-friendly beers.
Thinking of doing something similar? You could ensure your menu perfectly complements the drinks on offer, too – and don't forget to create a non-alcoholic range of beverages for those who don't want to indulge in a tipple.
Say No to a Traditional Roast
Your customers will be looking to you to dish up a traditional roast dinner, but you could tempt them with another option or two. Here's a company who thought outside of the box and served only deep-fried food on Good Friday. They called it 'Good Fry-Day' and it hit the mark and really got people talking.
The pop-up restaurant known as Fry Hard celebrated Easter by serving only deep-fried food, in 'an attempt to prove that everything tastes better in batter'. What can you do this Easter to get people snapping photos for Instagram and Facebook?!
Don't Forget to Decorate
Create a welcoming atmosphere this Easter by ensuring your pub, restaurant, bar or café more than looks the part. Rope in staff to make some DIY decorations or challenge your diners' children to make Easter-themed paperchains – with the best one winning a chocolate egg or Easter bunny.
Consider an Easter-themed Desserts Menu
So, you've decided what you're serving for a starter or main course…but what about your desserts selection? Perhaps it's time to put your thinking cap on and see what you can come up with as a team.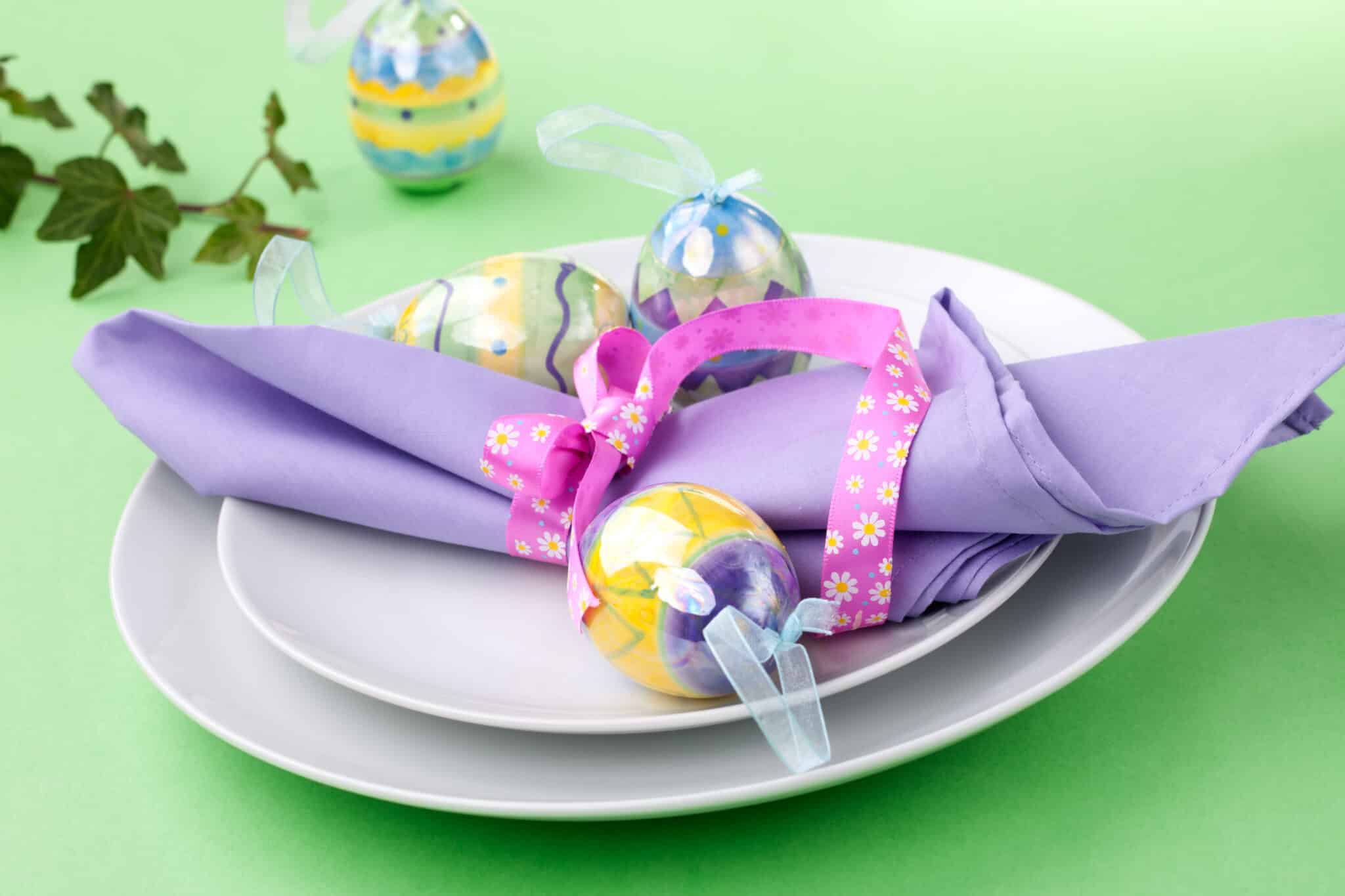 Have you considered, for instance, how you might turn the humble Easter egg into something truly spectacular? How about Crème Egg ice cream, for those with a sweet tooth? Or a stunning Easter nest cake for your coffee shop?
There's even a YouTube tutorial for an Easter egg hunt pudding – what child wouldn't love this after their main meal?
Utilise Social Media
With mere weeks until Good Friday and Easter Sunday, now's the time to use social media to your advantage. Make the most of the boosted ads function on Facebook or launch a competition via Instagram or your e-newsletter. Giving diners another reason to visit your venue, it'll help build trust while ensuring you are fresh in their minds when Easter rolls around.
Organise Easter-Themed Activities
If the beer tasting event we mentioned earlier isn't for you – or crucially, your customers – how about some other Easter-themed activities to bring the local community together? Easter egg rolling – the art of rolling an egg down a hill, no less – is as popular today as it ever was.
It began as an ancient pagan spring pastime and has been adopted worldwide for well over 100 years. Find out more about this slightly wacky Easter tradition here.
Whether you have lots of space in your venue or just a small corner that's unutilized, you can find an activity to take it over.
How about an Easter egg decorating competition? Get adults and children involved and dish out a prize or two for the best. Or you could bring back the old-school nostalgic sports day race that is the egg and spoon! It's easy enough to organise and your young diners will certainly be keen to put their hand-eye coordination to the test.
How will you be celebrating Easter in your venue? We hope it's a successful and fun weekend for all involved.