One of the most important dates for your restaurant, café or bar will soon be upon us, but are you ready for it?
Mother's Day (Sunday, March 22) gives your diners the perfect excuse to spoil their mum, stepmum or mother-in-law, so ask yourself this: can you offer something other than the standard Sunday roast?
Don't get us wrong, some of your customers will relish the chance to sit down to a homecooked joint of beef. But when you consider that your competition could be serving the very same, is the prospect of plating up your usual Sunday fare filling you with excitement?
If you're looking for some inspiration, we have plenty. Take a look at some of our top tips ahead of the busiest day on the hospitality calendar:
Serve a Luxurious Afternoon Tea
Our friends at Total Foodservice last year championed the popularity of the afternoon tea, in a similar piece about Mother's Day hospitality.
They say: 'Serving an afternoon tea on this special day doesn't have to be a headache'. They're right, too. It can mean service in the kitchen – and front of house – is smoother, as chefs and waiting staff can prepare in advance. Plus, what mum doesn't love the chance to tuck into decadent finger food and deliciously moreish cakes? We say it's win-win.
Ensure a Relaxing Ambience
Don't forget how your diners will feel when they visit your restaurant – or more, importantly, as they leave.
After all, you'll want them to go away having enjoyed a delicious meal and fabulous service. Mums and their families will likely be looking for a little 'time out' – a chance to tuck into a great meal surrounded by those they love.
Who remembers the year Beefeater banned the use of mobile phones in its chain of restaurants? The brand rolled out the initiative on Mother's Day itself, following feedback from 1,000 customers.
Over 50% of respondents said the 'habit of constant phone checking at the table' was most likely to cause an argument. This Mother's Day, why not take a page from Beefeater's book and introduce the same concept? It'll give Mums a break, keep noise levels down and ensure everyone can truly savour the food and drink on offer.
Create a Nostalgic Experience
At London's award-winning Nepalese restaurant, Everest Inn, owner Yadav Bhandari is truly thinking outside of the box this year, by creating a recipe inspired by his own Mother.
He tells our team: "We are building our Mother's Day menu around my beloved mother's cookery this year, and are putting our homemade kheer, my mum's secret recipe, as our dessert. The sweet smell, velvety texture and comforting warmth brings back so many memories of going back home during the festive periods around wintertime in Nepal. Nepalese kheer is a rice pudding, served warm with some crushed pistachios."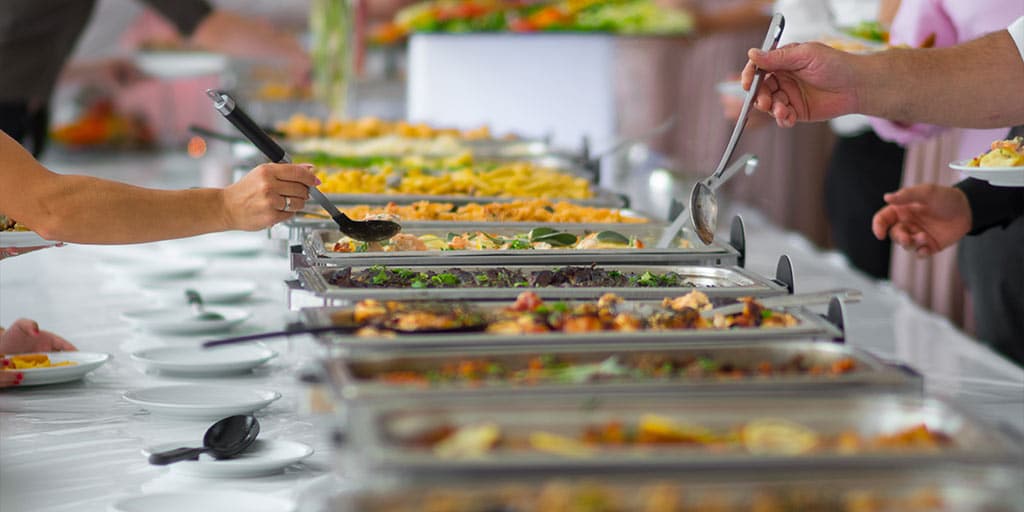 What a great idea from Yadav to unite customers, old and new. For London-based foodies and for any Nepalese people living in London, this makes for a memorable culinary treat.
Is there a recipe or two you know and love from your childhood? Perhaps, as a team, you can get your heads together to create a menu featuring everyone's nostalgic home comforts?
Dish Up a Mother's Day Brunch
You don't have to serve a big meal for your diners on Mother's Day, as many of them may have their own plans for the remainder of the day. Instead, start March 22 off right with a good brunch brimming with delicious flavours everyone will enjoy.
Olive magazine has plenty of ideas over here, with salted caramel-stuffed pancakes, smoothie and granola bowls and French toast all featuring on the list. Why not put your own spin on a recipe or two to ensure a full house this Mother's Day?
Don't Forget a Treat
Spoiling your customers this Mother's Day doesn't have to start and end with the quality of the food. Is there another way you can show your appreciation for your diners? A money-off coupon for their next visit, perhaps? Or maybe even a free single pink rose for Mums? The little things will go a long way, and these are amongst the things that will get people talking long after they put down their knife and fork.