The foodservice industry has a huge responsibility to operate sustainably. So, ask yourself this: is your bar, restaurant or café doing enough? We look at the hospitality businesses and tech-based apps that are going the extra mile for the benefit of the environment.

According to Too Good to Go – 'a passionate bunch of Waste Warriors who believe that everyone can make a difference to our world' – a staggering third of all food produced doesn't get eaten, and ends up in the bin. That's an estimated 10 million tonnes thrown away each year – the weight of 190 Titanics!

The charitable people behind Too Good to Go were so moved by these figures that they decided to do something about food waste. Developing an app that lets everyone do their bit to reduce waste, while also getting delicious food and supporting local businesses like cafes, bakeries and restaurants, the brand is contributing to a better environment.

Changing Perceptions, One Meal at a Time
Launching in June 2016, the app has so far amassed a community of over 2,662,139 Waste Warriors, partnering with more than 3,400 stores across the country. Changing people's perceptions, one meal at a time, Too Good to Go encourages restaurants to introduce themselves to locals who are yet to discover them.

This allows them to stand out by showing them that 'sustainability is high on your agenda'.

Meanwhile, stores and cafes are urged to box up uneaten and unsaleable food as a further incentive for customers to visit them. Bakeries can better 'navigate the unpredictability of footfall and cut back on food waste', too, thanks to the 'easy-to-use system that won't interrupt day-to-day operations'.
Benefiting the Environment While Cutting Costs
Meanwhile, Winnow Solutions helps teams reduce food wastage by automatically recognising the items that are being wasted, sending alerts to key members of restaurants' teams.

Enabled with cutting edge Artificial Intelligence tech, it's described as the most accurate and profitable way to reduce food waste in the kitchen. IKEA, Costa and Hilton are on board, thanks to the app's ability to surpass human levels of accuracy in identifying food waste. It doesn't just help the environment, it cuts food costs, too, with the tool loved by over 1000 food companies in over 40 countries.

But The Telegraph says the onus is also on the customer when it comes to wasting food.
'In total, a third of the waste generated by the hospitality industry is from customers who don't clear their plates.' suggests the article, which looks at the growing issue of sustainability in the food industry. 'One problem is the fact that portion sizes, many have argued, are now completely out of control.'

Chefs Should Consider Portion Sizes
Restaurants bump up portion sizes to suggest better value for money, or as a sign of opulence, says the article's author, 'But it just isn't necessary and if restaurants gave it more consideration, they could dramatically cut plate waste' – that's the word from Doug McMaster, the chef at zero-waste restaurant, Silo.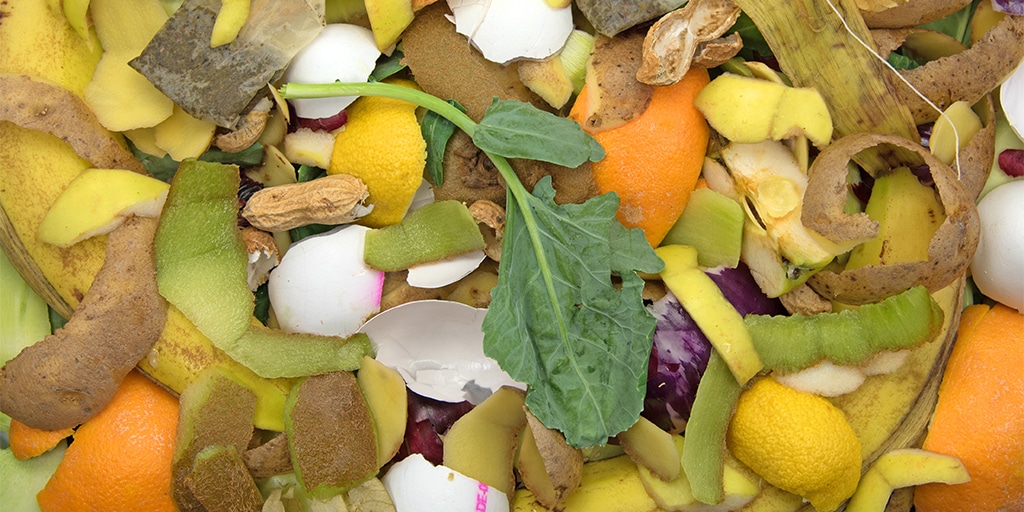 Of course, there is much more to be done in the fight against food waste. The POS Sector site has 16 helpful suggestions for caterers. These include changing menus frequently to minimise the quantity of leftovers; recycling 'everything that can be recycled', and ensuring you have a team who's responsible for food waste. Caterers should also review documentation on purchased goods and analyse business decisions regarding what they're buying versus what's being used.

Should bar, café and restaurant owners require some more food for thought, The UK's Sustainable Restaurant Association (SRA) has recently released its Too Good to Waste Report. It's a pilot study which looks at where food waste in restaurants is coming from – and vitally, what can be done about it.

Providing some useful guidance for restaurants, it also shows how much could be saved in terms of food waste and money.
Take Sustainability Seriously
World of Spice is another company making the commitment 'to continually look for better ways to reduce our carbon footprint'. The firm has made the decision to transition from black plastic lids to white plastic lids on some of his products. The reasons for doing so include the fact that black plastics are more difficult to recycle, due to their colour.

"Scanners at recycling plants reflect light via infrared cameras in order to sort one plastic material from another. Because black plastic absorbs light rather than reflecting it, it goes unsorted and winds up in landfills by accident." says a spokesperson for the brand.
Sustainability doesn't just come down to the amount of food you're serving – or throwing away. Consider the packaging you're using, such as the 'doggy bags' you're giving to customers who don't finish their meal. Are these plastic-free?

The fact is, it's everyone's job – from the restaurant owner, to the chef, the front of house staff and the customers themselves – to take sustainability seriously. Are you?